Behind The Sounds
  Ashes Of Folly was formed in 2013 and is the brainchild of Perry Perry, a Boulder, Colorado native and prolific songwriter. Although living in several states and having formed several acts around the country, upon attending Middle Tennessee State University in the mid 90's Perry and has mostly been based in the Murfreesboro/Nashville area. Musical influences center in late 80's-early 90's underground rock. Hints of artists such as
The Pixies
,
Janes Addiction
, and R.E.M. All the way from Fugazi to
Jeff Buckley
, are prevalent in Ashes of Folly's songs. Production, dynamics, and Perry's unique arrangements and lyrical imagery coupled with sticky hooks, put a modern spin on vintage sounds.  
Other notable influences; Dinosaur Jr., The Cure, Self, Beck, Sonic Youth, Codeine, Deftones, MBV...
 Other Projects--THE QUIDDITY (Myrtle Beach, SC) 1992--POINT BLANK (Myrtle Beach, SC) 1992--HEYLOW (Myrtle Beach, SC) 1992-2000--TUNNEL VISION (Myrtle Beach, SC) 1992-93--SUBROSA (Nashville, TN) 1995-97--VERY GEORGE (Nashville, TN) 1996-97--RIGGER (Nashville, TN) 1997- current--BAD KITE (Nashville, TN) 1998--FATHER (Myrtle Beach, SC) 2000--MIMOSA (Nashville, TN) 2002--GENPO (Nashville, TN) 2002-03--SOIREE (Wilmington, NC) 2008-9--ASHES OF FOLLY (Nashville, TN) 2013-current--PERRY FROM ASHES OF FOLLY (Nashville, TN) 2015-current
MUMS MUSIC EXTRAVAGANZA NASHVILLE/MURFREESBORO 1996-97 (EXIT-IN, THE BORO, THE END, MAINSTREET MUSIC HALL, INDIENET(LUCYS)

 ---A straightforward, hard hitting live act, Ashes delivers a live show that is no nonsense, air tight, head bobbing rock n roll. A guitar-driven song machine, AOF is comprised of a team of musicians, engineers, and producers, who have been a key element to the successful release of their first three albums 'The Chemical Plan' (Nashville IndieTV album of the year winner) and 'Ka-Tet,' and 'A Rich Man's Pile' (Best Rock Album Nashville Industry Music Assoc. NIMA). The same team performs live and in the studio with Perry to come up with the best possible results. The band has made their presence known in the middle Tennessee area and Perry has been taking his 'Perry from Ashes Of Folly' act (2 piece- drums/electric) on the road to; Colorado, The Carolinas, Alabama, GA, NYC, DC, PHILLY, Illinois, Indiana, Missouri...
The act performs material from Perry's growing library, AOF favorites, and select covers by his influences.
---In 2021 AOF will release a full length titled 'Heart Of The Sun' via DB Studio. Perry from AshesOfFolly will release his first EP 'It's A Sale' via Lucky Sounds Studios, and Rigger has already released remixes of 'Split' and 'BadmanTing' via RiggerMusic, Houston.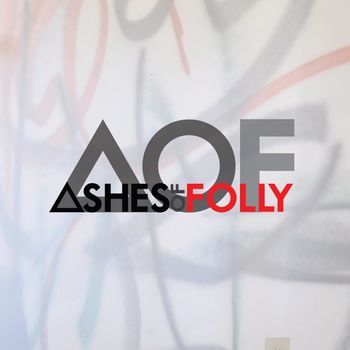 Ego Stroke
Ashes Of Folly